Delectable Deli
At Patricks Market our deli offers gourmet items including specialty imported cheeses and meats. We are a proud provider of Boars Head products that are featured in independent delis across the United States. Read more about them at boarshead.com. Our head Chef and staff offer fresh prepared foods and both corporate and personal catering to the Omaha area.
Monday through Friday we serve hot breakfast, and lunch specials with a variety of gourmet sandwiches, salads, soups, and paninis.
In a hurry? Swing by our deli or grab and go for homemade entrees to answer the age old question: "What's for dinner?"
Choose on one of our menu's below to see all that we have to offer.

Breakfast & Lunch Specials Menu (click to enlarge)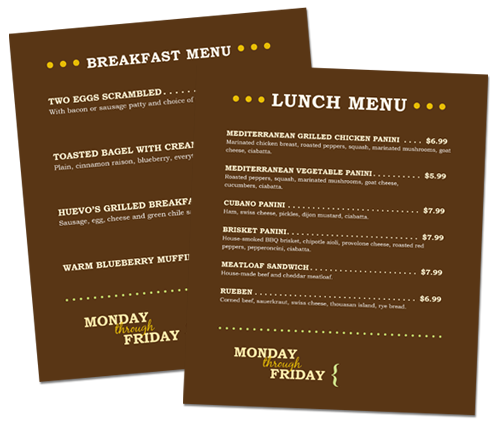 The Deli Board Menu (click to enlarge)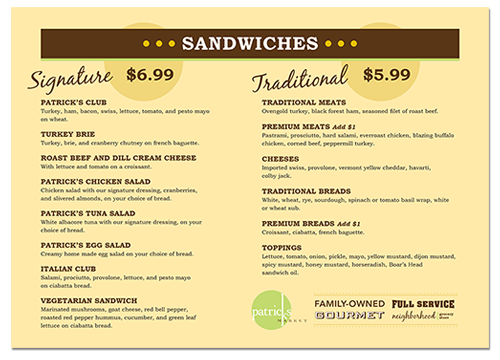 Corporate Breakfast & Box Lunch Menu (click to enlarge)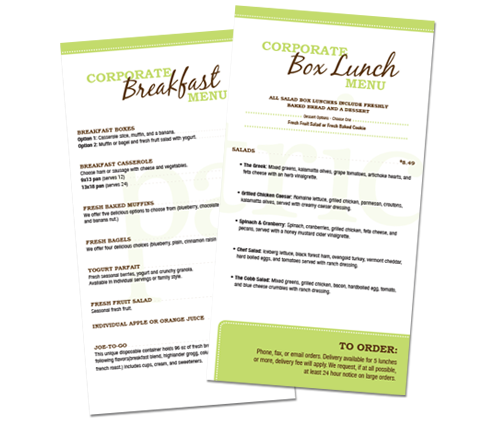 Fried Chicken Menu (click to enlarge)